In Memory
Doug Blines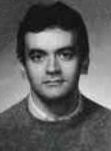 Douglas D. Blines, 58, 119 Regency Drive, Bloomington, died peacefully Monday (Jan., 18, 2016) at OSF St. Joseph Medical Center, Bloomington, after a brief illness.
Cremation rites will be accorded at Carmody-Flynn Funeral Home. A private inurnment service will be held at a later date.
Douglas (Doug) was born Nov. 27, 1957, in Carrollton, the son of Charles and Jeanne Blines. He was preceded in death by both parents. Doug was a devoted son, an only child who provided supportive care for both of his parents until their deaths.
He is survived by aunts, Mary A. Herr and Betty L. Sinnock; an uncle, Grant W. Storckman; cousins, Bruce B. Herr, David A. Herr, Thomas A. Herr, Sally J. Herr, Joel W. Storckman, and Steven D. Storckman; and close friends.
Doug graduated from Bloomington High School in 1975, attended Illinois State University, Normal, and MacMurray College, Jacksonville. He graduated from MacMurray in 1983 with a bachelor of science in theater; while a student, he studied theater in London.
Doug was employed with The Limelight (Chicago) and Owen Nursery and Florist (Bloomington); he spent the majority of his career as a private business owner specializing in event planning and floral design. Doug's stylish, original designs graced the homes of many local residents and his inventive elegance was showcased at events he managed around the region.
Doug's affection for theater and theater design continued beyond his formal education as a volunteer in Community Players Theatre. Doug was an art enthusiast and supporter of the Illinois State University Galleries and student artists. He established the Charles and Jeanne Blines Scholarship Award for the College of Fine Arts in honor of his parents.
Doug's wit, intelligence and exceptional biographical memory will be long remembered by all who shared in his life. He could recount even the smallest details from his childhood with astounding accuracy.
Family and friends are invited to celebrate Doug's life at an open house on the evening of April 30 at Jan Brandt Gallery, 1106 E. Bell St., Bloomington.
In lieu of flowers, memorial gifts may be made to a scholarship created by the Blines family for University Galleries at Illinois State University. The contributions can be mailed to Illinois State University Foundation, Campus Box 8000, Normal, IL, 61790-8000 and noted as "Doug Blines Memorial.